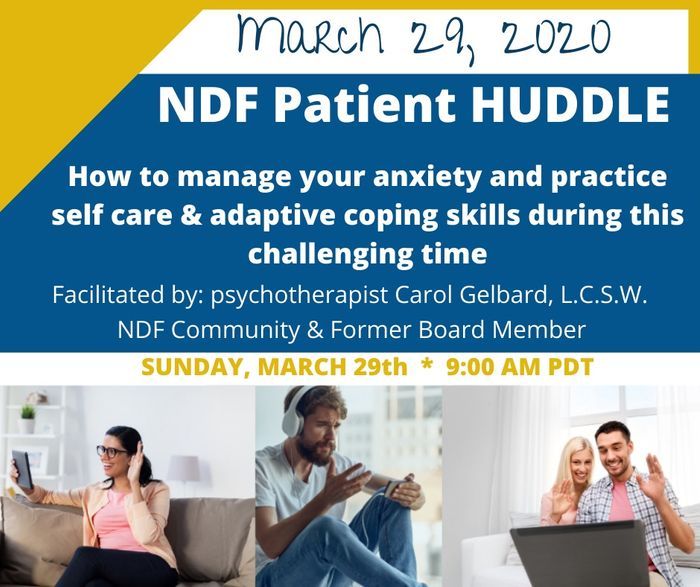 NDF will be holding a Special Edition Patient HUDDLE this month on Sunday, March 29th at 9 am PT,
facilitated by NDF community & former board member psychotherapist Carol Gelbard, L.C.S.W.
This will be a VIDEO meeting so please make sure to have your cameras on.
Once you register, an email will be sent to you with login information.