Our calendar of events is always growing so check back for registration links and upcoming events...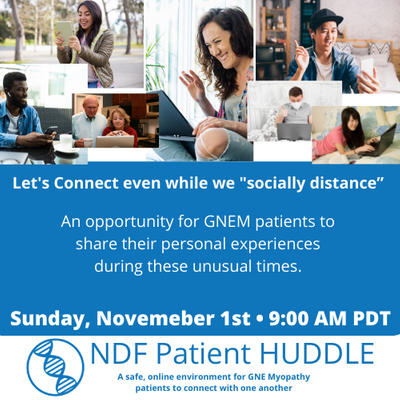 This virtual support group is confidential, and patients have an opportunity to discuss any topic in an open, safe, and non-judgmental, conversational setting.
It is important to us that we address the whole person and not only the physical manifestations and symptoms of the physical disability brought about by GNEM. We want to help patients cope and adjust to their ever-changing physical abilities.