Thank you for supporting the GNE Myopathy community with your donation to NDF! 
Your donation helps us fund clinical research, programs to support the emotional well-being of our constituents, and continued outreach through programs such as: physician and community awareness campaigns, carrier and new patient screenings, and education on prevention (not passing down the mutated gene). Plus, thanks to your generosity, we are able to host our annual symposium, which has quickly become our signature event that is a culmination of all of our programs. 15 countries were represented at our last symposium and our newly appointed Certified Patient Advocates (CPAs) were introduced. Our CPAs help our message go viral by supporting patient days worldwide, including programs in Turkey, India, Israel, the United Kingdom, and Italy in 2017 and early 2018. 
And that is not all, with your donations, we are able to continue our ongoing work with our international team of leading scientists and institutions towards cutting-edge solutions like gene therapy that has the potential to correct the faulty genes and mutations responsible for this condition.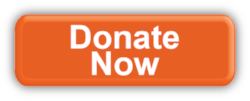 You are empowering us to overcome obstacles and move ahead assertively with our mission. As a community, we could not have made these great strides without your gracious support and enduring dedication, thank you. Your donation entitles you to an IRS compliant tax donation letter.