Nancy Lurie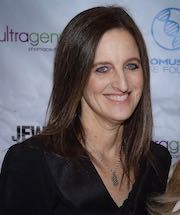 Through Nancy's many years of volunteer leadership and prior career in live television production, she developed the ability to solve problems, make decisions, and manage projects and people with great efficiency. 
At NDF, Nancy oversees operations and manages patient facing programs including our symposia, Certified Patient Advocate program, HUDDLES, Care Partner and Youth groups, genetic screening efforts, young adult outreach and fundraising events. 
You can view Nancy's LinkedIn profile here.