Dr. Nuria Carrillo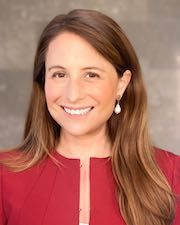 Recognized as an expert in GNE myopathy and a physician-scientist dedicated to advancing therapies for rare diseases, Dr. Carrillo brings to NDF her vision, experience, and unwavering commitment to patients with GNEM.
Early in her career, Dr. Carrillo studied gene therapy in mouse models of rare genetic diseases. Over the last decade, she has focused her research on GNEM, including as Principal Investigator for several clinical studies at the National Institutes of Health (NIH). Her approach has included the delineation of the natural history of the disease, the use of disease progression models, and tailored clinical trial designs to facilitate the development of therapies for GNEM. Her work has produced several peer-reviewed publications, book chapters, awards, and invitations to present at national and international conferences. Dr. Carrillo has served as the Section Editor for Orphan Drugs for the Orphanet Journal of Rare Diseases, and as a reviewer for numerous medical journals.
Dr. Carrillo is board-certified in Pediatrics, Medical Genetics, and Biochemical Genetics. She earned her M.D. from the National Autonomous University of Mexico (UNAM) graduating cum laude and receiving a scholarship for biomedical research. After her residency in pediatrics at Georgetown University, she completed both Medical Genetics and Biochemical Genetics fellowships at the NIH and Children's National Medical Center combined program, for which she served as faculty until 2018. Among her accomplishments, Dr. Carrillo has received two NIH Director's Awards and the Emmanuel Shapira Award from the Society of Inherited Metabolic Disorders.