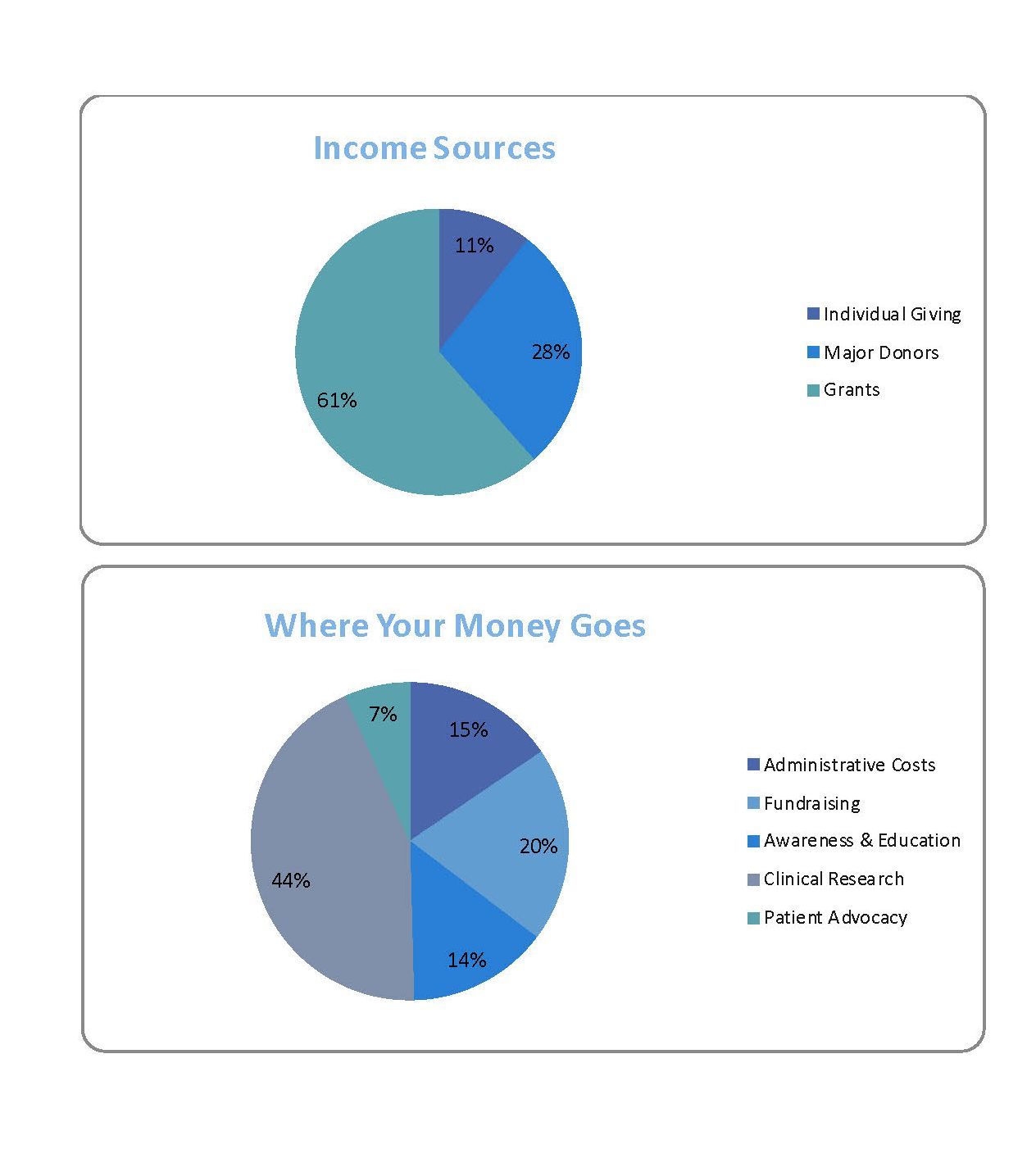 Based on 2016 Tax Returns
Your Donations at Work

Over 90 cents* of every dollar donated goes straight to funding research and programs providing resources to families living with GNE Myopathy.
*Based on publicly shared IRS compliant financial statements
In our commitment to transparency in keeping with IRS best practices for a charitable organization, we are making all tax returns filed to date available to the public. For question please contact our Executive Director. 
Tax Returns